MonoTx™ Cord Blood Cell Bank
The MonoTx™ cord blood cell bank is an AABB accredited, and FDA registered public bank. The cord blood units are collected at the largest childbirth center in Hong Kong, the Prince-of-Wales Hospital. Donated umbilical cord blood is collected following the newborns birth and is delivered to the MonoTx™ laboratory under controlled conditions. Cord blood processing is carried out in the cleanroom to isolate the hematopoietic stem cells (mononuclear cell-enriched). Cord blood mononuclear cells are tested to ensure all banking criteria are met, including cell number, viability, potency, and negativity for microbial growth. Human leukocyte antigen (HLA) typing is performed on the cord blood cells, a requirement for the selection of units appropriate for transplantation.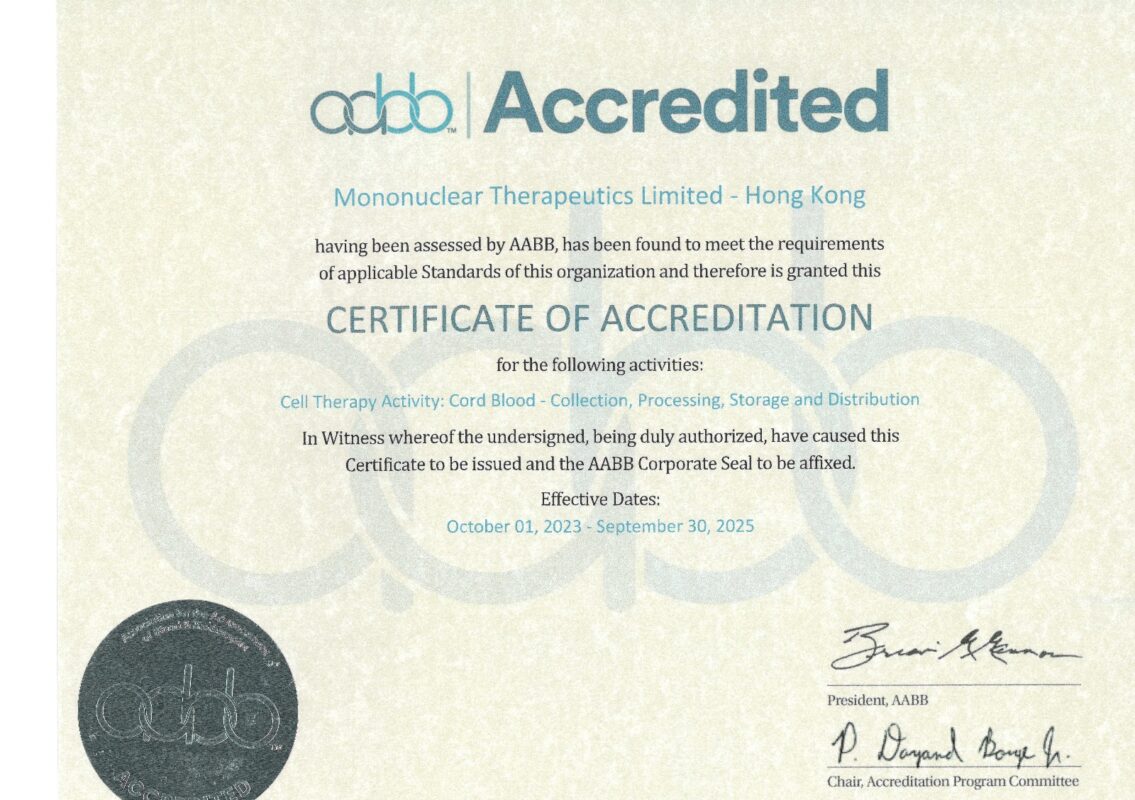 Cord blood Transplantation
Cord blood hematopoietic stem cell transplantation provides treatment options for leukemia, lymphoma, sickle cell anemia, and many other malignancies disorders. MonoTx™ cord blood bank provides high-quality HLA-typed hematopoietic cells for treatment.
To learn more about the diseases treated, please refer to the link: https://parentsguidecordblood.org/en/diseases